Only one Race left!
With only one race left in the season, it's all but impossible for the #01 to keep from becoming  the first Dirt Squirts Kart Club repeat Champion!  More importantly, after our Finale Race at HomeStead Speedway, we will crown our very first Heatherman Cup Champion!  On October 16th, we will finish our third full season in the Dirt Squirts Kart Club, and with so many guys with nothing to lose, it's certain to be a spectacular Race!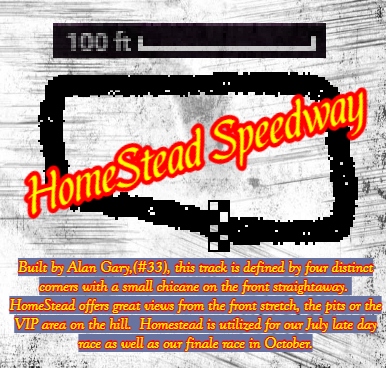 Promos and Sponsorship:
As many of you already know, our club had made the decision to set aside all funds, outside of what is necessary to fund our races, to purchase ourselves a transponder system.  Well the good news is, we were successful!  We will be using our transponder for the duration of the season, with an expected learning curve.  Thank you so much to our sponsors, we have plenty of banners as well as businesses to thank for their contributions in every one of our opening ceremonies. Beyond financial donations we have received racetrack signage and marking supplies including spray paint, haybale covers, 55-gallon plastic drums, orange cones and flags.  Thank you to everyone for your contributions!  
Special Thanks to:
NameSake Sponsor:
Heatherman Construction LLC https://heathermanconstruction.com/
Primary Sponsors:
Hyle's Audio Inc. https://www.facebook.com/hylesaudioinc
Sam the Beer Man https://www.facebook.com/SamTheBeerMan
Cayuga Marina Outfitters LLC. www.cayugamarinaoutfitters.com
Lone Star Construction
Studer's Body Shop & Garage https://studersbodyshopandgarage.com/
And for your donations:
Susquehanna Beverages https://susquehannabeverages.com/
The Founding Five
Guy Smith 
Al Phillips
Carolyn Doyle
John Ketchur
Amy Franklin
Francine Edson
Brian Fish
And to anyone else who has contributed to this upcoming season, Thanks! 
History - Grassroots Racing
Starting with a conversation at the lunch table, Dirt Squirts Kart Club is grass roots racing by definition.  In 2018 a few guys sat around talking about racing Go Karts, Peter Austin #88 and Jeff Conklin #25 were the first drivers to buy Go Karts, and by that fall, these two guys were already racing around trying to get a layout for their first track.  2019 was the first full season, we had a total of 5 races that season, including the one and only race at Jones Pond, and our final race on the original BlueStone Oval.  In 2020, Dirt Squirts added an unbelievable 10 new drivers which lead to our first Exhibition race to kick off the 2020 season.  After that we held 6 points races, which included introducing HomeStead Speedway, running Conklin Glen backwards, and our very first Night Race on the new BlueStone Oval.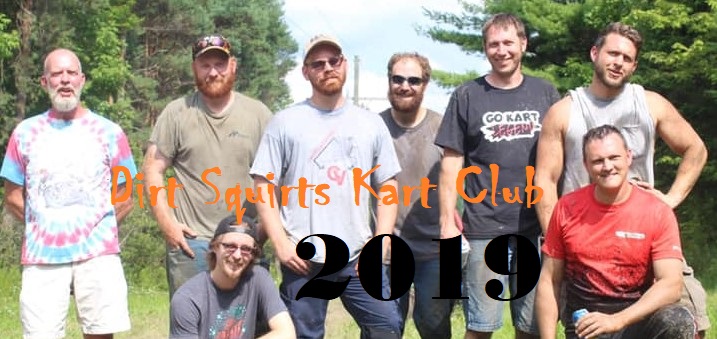 In 2021 our expectations have grown even larger.  Our club has expanded the driver registration to 18 allowable racers for each raceday, 3 times the size of our biggest group from our first year.  We have added 3 new tracks to our schedule, including a race at Action Park East in August which will be the most professional race we have been involved in since we started.  This season we will have a total of 8 points races and the expectation is we will be able to maintain and grow the fan base that has added to the excitement of our sport.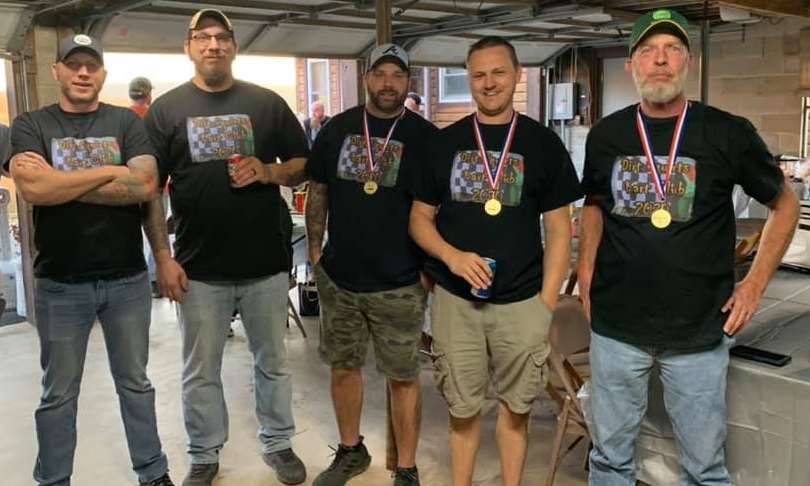 Our Founding Five members for the 2021 Season include two original members, Peter Austin #88 and Jeff Conklin #25, as well as our original flagman who simply couldn't resist getting a Kart of his own, Alan Gary #33.  Our two newest founding five members joined at the beginning of the 2020 season and both had great success, including being voted in as new representatives of our growing group, Casey Rush #5 and Shane Lewis #3.  We welcome you to join us as a spectator, or as a driver if you think your interested, just look us up on Facebook and send us a message.  You can check out our rules by clicking on the Rules link at the top of the page.